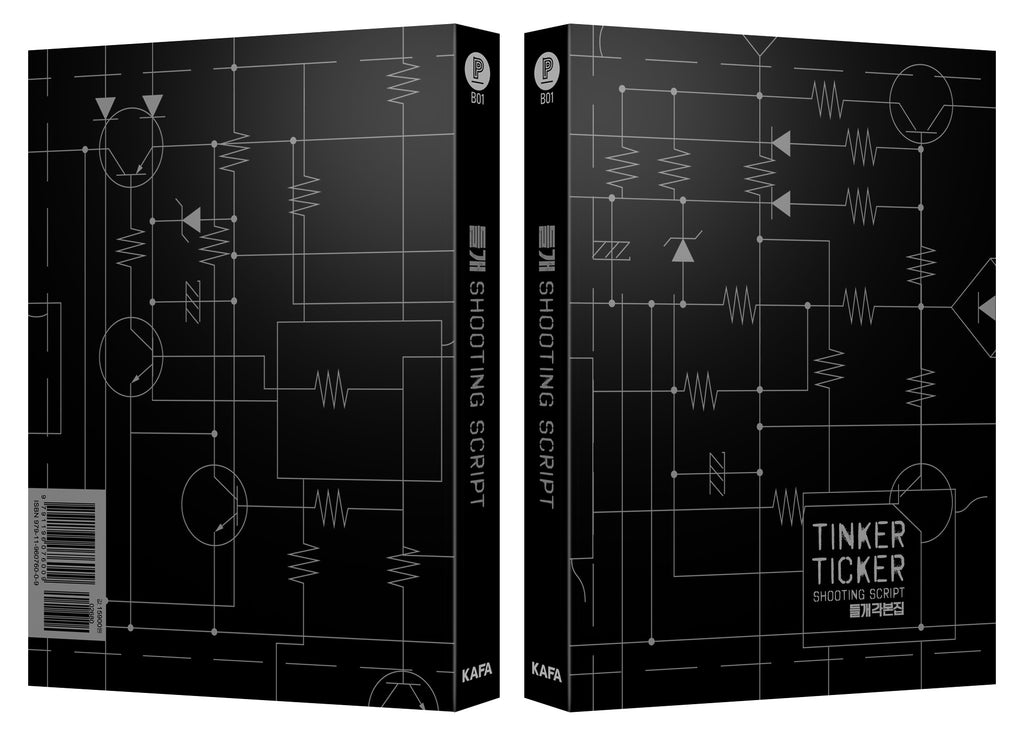 April 19, 2017
Tinker Ticker Shooting Script
Pre-order: April 21 / 4PM Korea Time.
The total print-run will be determined mainly by how many pre-orders we receive by April 23.
Comes with a Slipbox. A bookmark, when you pre-order.
276 pages
$15.89
**This book is entirely in Korean. It does NOT include English.
Thank you
January 05, 2016
Plain Archive's design partner 'Propaganda' has recently released a book: FILM TYPOGRAPHY vol.1
We'd like to make it available for purchase at our online store. Please show your interest in purchasing by leaving a comment below.
* about the book: This is a collection of film typography designed by Propaganda from 2007 to 2015.
One of the most crucial parts of a movie poster is the title design.
The look of the title alone should be able to convey the genre and the tone of the film, while bringing up questions about the film.
Propaganda Cinema Graphics has brought all of their typography works in one place, presented in a book.
We hope that film buffs and typography lovers will find something they like in FILM TYPOGRAPHY vol.1
About the Publisher: 'Propaganda Cinema Graphics' is a publishing arm of the design studio Propaganda specializing in film memorabilia and design books.
*125x150mm | 332 page | Black and White + Color | Price: USD15